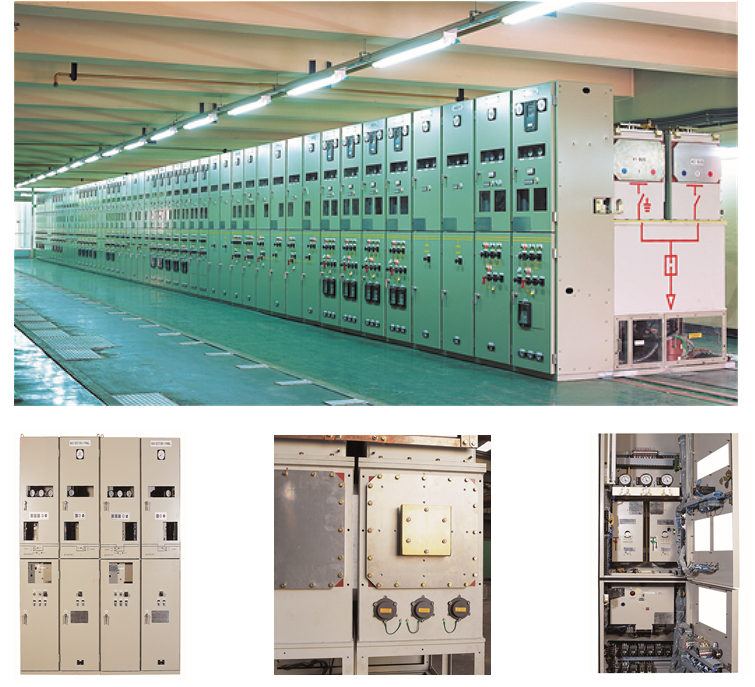 Ratings
Voltage : 25.8kV
Frequency : 50 / 60 Hz
Current : 2000A/600A
Short Time Withstand Current (1sec) : 25kA
Impulse Voltage : 150kV
Breaking Capacity : 25kA
Specification
Guaranteed ON-OFF times on no-load
VCB : 10,000 times
D.S : 1,000 times
Performed test : "Class 2 (E2, M2, C2)"
Feature
* VT Panel is separately installed for voltage monitoring of double bus-bar.
* 3 compartment (2 bus-bar compartment and 1 VCB compartment) are completely separated for easy maintenace.
* 3 rupture disk (pressure release device) are installed at each compartment.
* When the gas is leaked to become 0 air pressure (atmospheric pressure) it would endure to the highest voltage of operation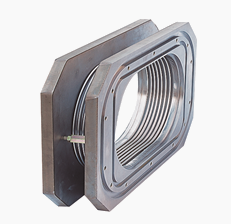 Bellows for panel connecting and absorbing of impact. It is made be stainless steel.